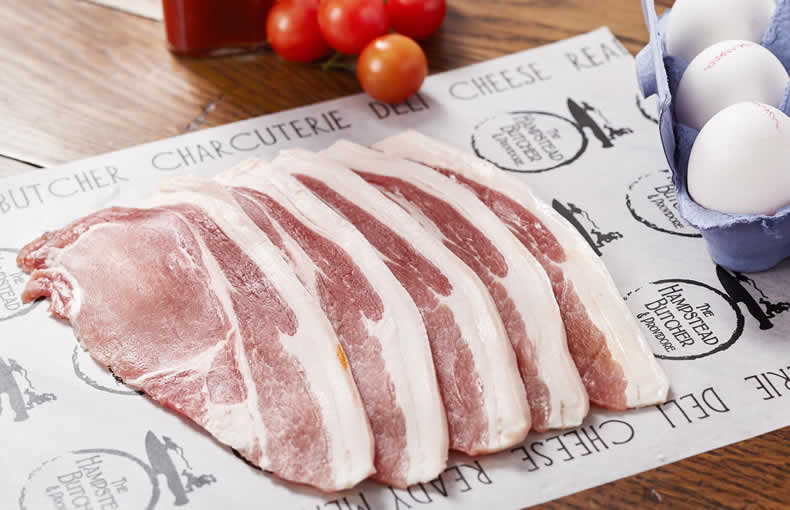 Unsmoked bacon from the loin in the middle of the back of the pig. A leaner cut with less fat compared to streaky bacon.
Our bacon is free-range Blythburgh pork and is as good as it gets!
Each week we source top grade English Pork for our customers from our suppliers at London's Smithfield Market.
Share