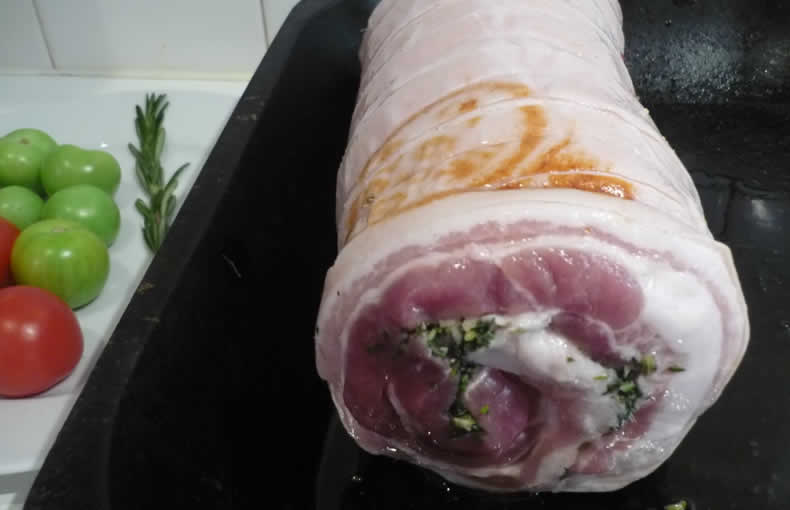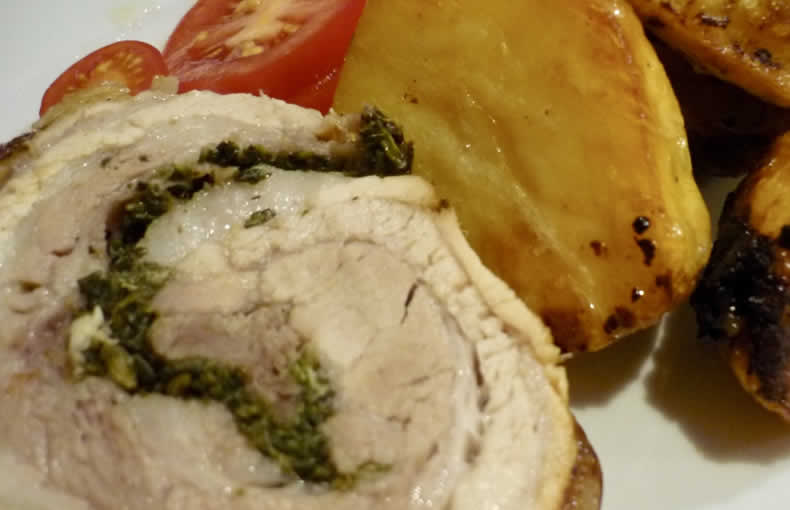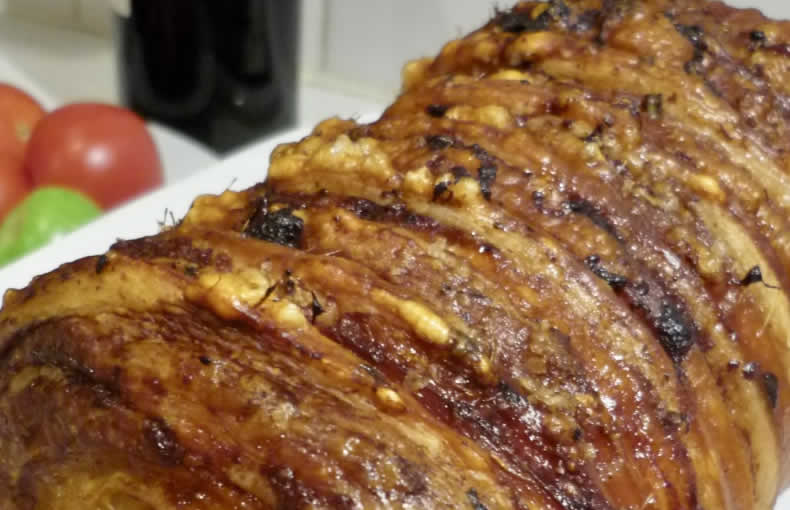 It's that time of year again when we head back indoors, slow everything down and invest some time back in to creating heart warming meals. One recent evening we cooked up an Italian family favourite, Porcetta, using Pork Belly to make it a smaller roast. We recommend a 1.2kg joint to generously feed 4 adults. Generally you would either use a Whole Suckling Pig or Belly and Loin together, all fabulous cuts from our free-range Blythburgh Pigs out on the Suffolk Coast.
Boneless with scored skin, the Pork Belly meat was rubbed with sea salt and milled black pepper, rested for 10-15mins and then rubbed with finely chopped garlic. It was then sprinkled lightly with fennel seeds, followed by a good equal amount of chopped sage, rosemary and thyme. Once it was rolled and tied (you can practice this at our Butchery Class) we placed it in a hot oven, 220°C/200°C fan or gas mark 7 for 30 minutes. The heat was then reduced to 150°C/130°C fan or gas mark 2, and the meat covered in foil and cooked slowly for 3 more hours. The heat was then increased again at the end and the foil removed to crisp the skin up. That's not a very Italian thing to do but it tasted great!
Our wine recommendation with this delicious slow-cooked Pork dish is Colombo & File Cotes du Rhone, on offer this month @ £11.95 (was £12.95).
Share