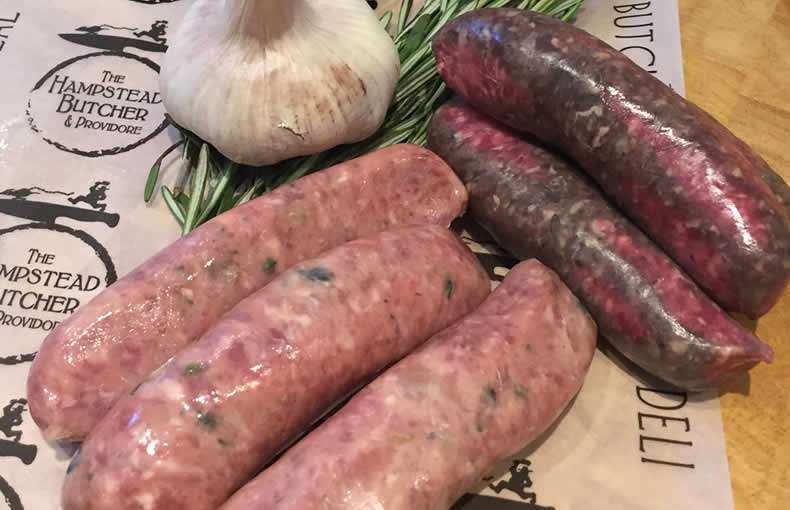 There is a silver lining to all these clouds that have descended upon us. Autumn is coming and that means Game season is here.
There is nothing more British than the glorious Game meat that roams wild and free in the heart of the British countryside. It's one of the healthiest meats you can eat as its low in cholesterol and fat but absolutely bursting with flavour, mainly down to its naturally foraged and varied diet.
Once a meat for special occasions (a Goose makes a great Christmas alternative to Turkey – but more about that later in the season), it's now not just all about roasting. Its tender meat is delicious in casseroles and pies and it adds amazing depth of flavour to a hearty Autumn soup.
Here at The Hampstead Butcher & Providore we love to add Game to our rather tasty sausages. We combine the fabulous flavours of Venison and Red Wine and Wild Boar with Apple to make some of the finest Game Sausages you will have tasted.
We stock Game in our cabinets and counters throughout the season but as a wild meat with varied availability (see website for details), we advise customers who know exactly what it is they want, to pre-order with us 2 days before.
Seize the moment and enjoy delicious Game Meat right now. Come in and see our Butchers for advice and guidance any day of the week.
Share