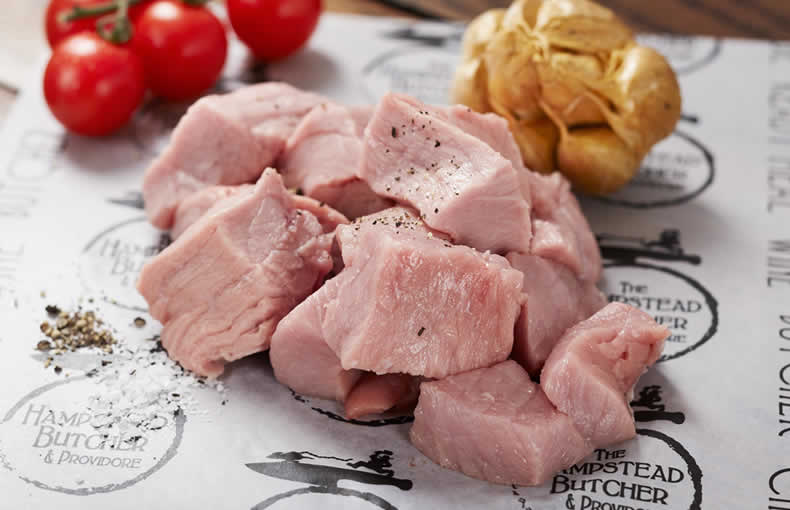 Yield 4 ptns
Poaching Base Ingredients
1g White pepper – ground
3g Fine sea salt
1.5g Thyme
2ea Bay leaves
400g Veal shoulder meat – Cut in 1 ½ inch dice
Ingredients
25g Butter - diced
20g Plain flour
1ea Onions - cut into 1cm dice
140ml White wine
375ml White chicken stock
125ml UHT whipping cream
2g Fine sea salt
2g Thyme - picked
1 x pinch White pepper - ground
75g Button onions - peeled
50g Button mushrooms – quartered
Method
Rinse any blood off the diced veal, place into a pan and cover with cold water, add Poaching base ingredients. Bring this to a simmer, skim off any scum and then remove from the poaching liquor (KEEP POACHING LIQUOR & BAY LEAVES).
Whilst the veal is cooking heat a large casserole pan on a low to medium heat, add the butter, when just melted add the diced onions and the rest of the thyme & salt. Cook this with a lid on for just 5-10 minutes until they are just starting to soften up.
Then stir in the flour and it will thicken up, add the white wine (stirring well), bring to a simmer, cook for 5 minutes then add the chicken stock and cream stirring all the time. Bring back to a simmer then add the veal and bring back to a simmer again.
Put into a casserole pot, place a piece of baking paper on top touching the sauce, then a lid, place into the oven at180oC for 1 hour then add the peeled button onions, cook for a further 30 minutes then add the mushrooms cook for a further 15 minutes and then remove from the oven and it is ready.
Remove the lid, adjust seasoning & serve.
Share