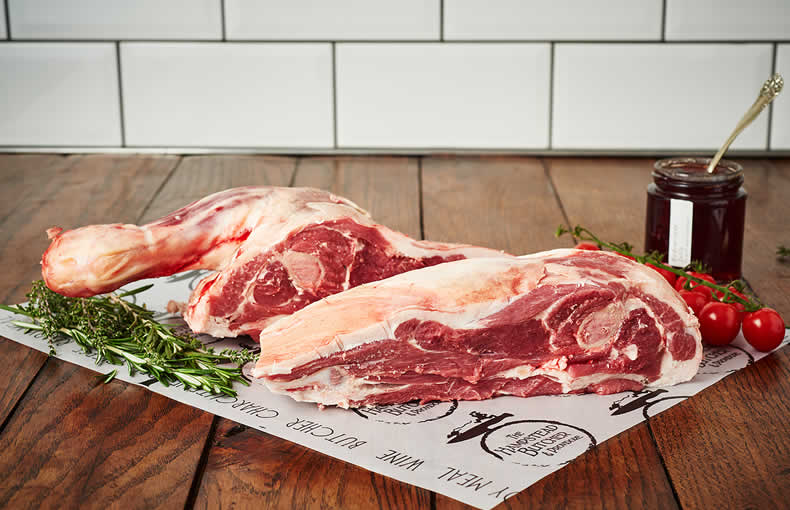 Ingredients
1.5kg Lamb Shoulder Joint – Bone In
4 Garlic Cloves – Chopped
2 Tsp Cinnamon - Ground
2 Tsp Cumin - Ground
1 Tsp Dried Oregano
1 Tsp Black Pepper
1 Lemon – Quartered, Pips Removed
1 Carton Pomegranate Juice
2 Red Onions Cut Into Wedges
2 Tsp Clear Honey
250g Natural Yoghurt
Seeds From Whole Pomegranate
1 Small Handful Of Mint Leaves – Chopped
Method
Place the garlic, cinnamon, cumin, oregano, black pepper and lemon in a blender, blend until smooth.
Rub mix into lamb, cover and refrigerate for 24 hours.
Remove Lamb from fridge 1 hour before cooking. Heat oven to 160 C/140 C fan/gas 3.
Scatter the onions around and under the Lamb, pour over the pomegranate juice, cover with foil and cook for 4 hours.
Remove foil and CAREFULLY pour the meaty pomegranate cooking liquor from the tin into a large saucepan, add the honey and place onto a medium gas heat and reduce until thick and syrupy.
Meanwhile increase the oven to 220 C/200 C fan/gas 7, recover the Lamb with foil and cook for a further 30 minutes.
Remove Lamb and onions from the oven, pour the sticky glaze over the top, return to the oven for another 30 minutes uncovered until the glaze is bubbling and just starting to char. Remove and rest for 15 minutes.
In a small bowl mix the pomegranate seeds and mint into the yoghurt to serve on the side.
Shred the Lamb at the table, serve with warm flat breads and salads.
Share