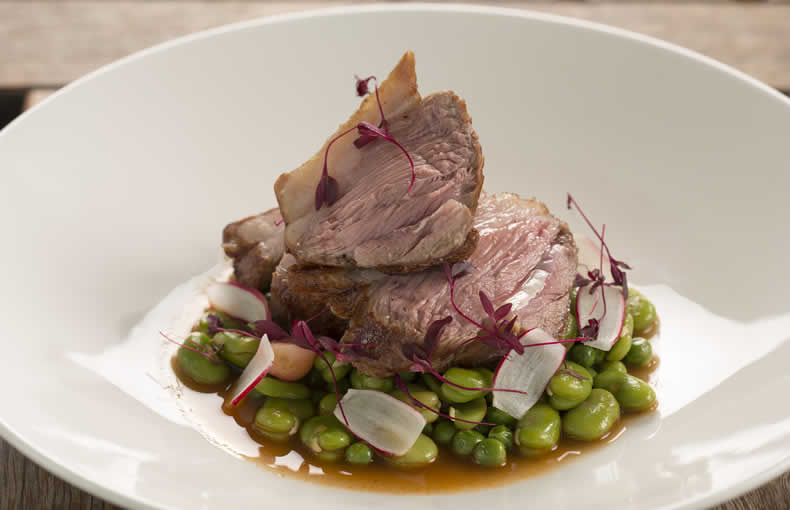 Serves 4
Ingredients
4 x 200g Lamb Rumps
2 x Large Fennel heads (fully trimmed and cut in half)
25g Butter (unsalted)
300ml Chicken stock
120g Onions (thinly sliced)
1 x Clove of garlic (peeled and crushed)
5g Dill (roughly chopped)
300ml Double cream
80g Blue cheese of your choice e.g. Stilton, Cashel Blue, Roquefort
Method
Smear the butter all over the bottom of a small baking dish and arrange the fennel heads in the tray, touching each other so they do not move around.
In a separate pan sweat the onion and garlic in a little vegetable oil until soft and without colour, add the chicken stock and reduce by half.
Add the double cream and bring to the boil.
Pour the cream over the fennel, then sprinkle with the cheese, cover with silver foil and place in a moderate oven and cook for 1 hour or until cooked.
Meanwhile colour the lamb in a pan, finish in the oven to your desired pinkness or well done, rest the meat for 10 minutes before slicing.
When the gratin is cooked cooked remove foil & place under the grill until golden brown, serve.
NB Nice served with Broccoli florets, purple sprouting or spring greens
Share