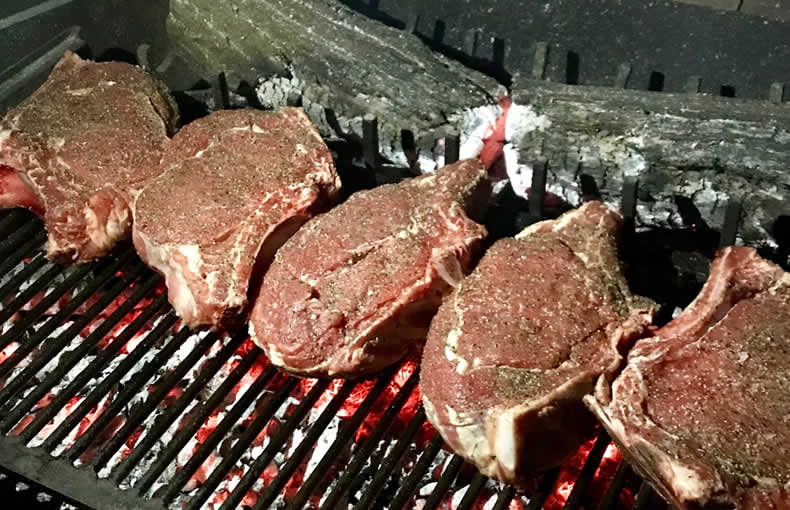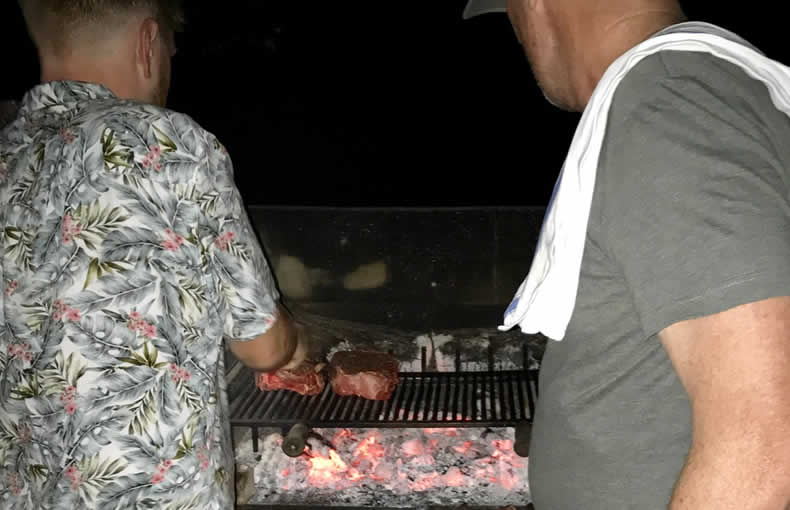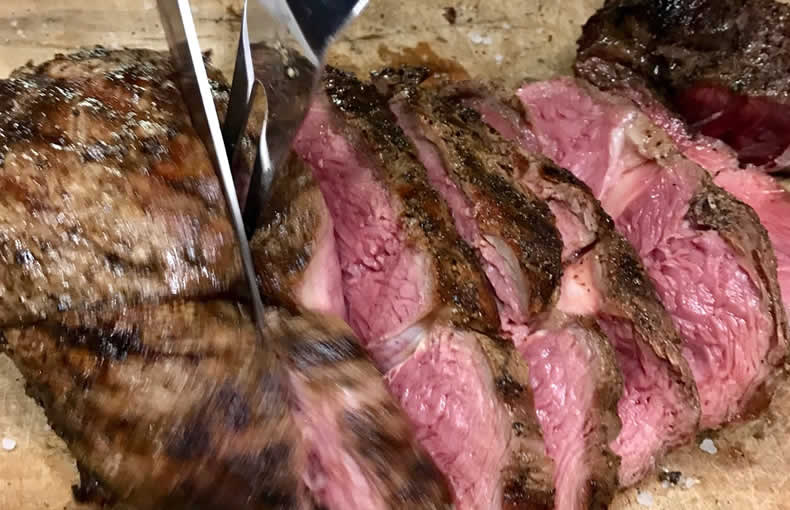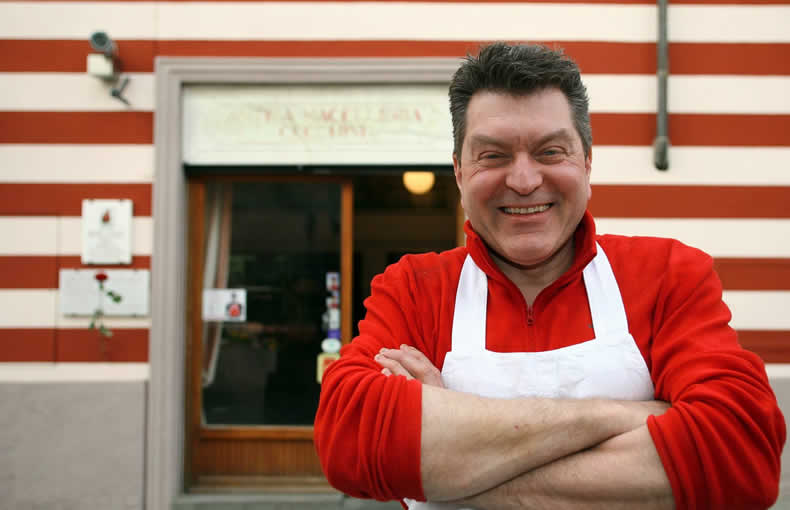 Back in the Spring, we had the pleasure of spending a long weekend in Tuscany with a party that included The Big Meat team, Hog Stock and 2 Smoking Barrels.
We were all staying in Panzano in Chianti in a guest house owned and run by Marina Cecchini, whose brother, Dario Cecchini, is something of a celebratory in these parts. Dario is the 8th generation of the Cecchini butchers and also a restaurateur.
Whilst there we spent a wonderful evening in the garden at Dario's butchers shop, Antica Macalleria Cecchini. Here we enjoyed his tasting menu, a celebration of all things beef, or the Bisteca! The menu included Steak Tartare, Carpaccio, Sirloin, Ribeye and Fillet of Beef. Curiously Dario does not source all of his meat locally. Some is farmed for him in Catalunya, Spain. The meal was superb, side dishes were sparse and simple, white beans, lardo, salad leaves and bread (of course), all washed down with copious amounts of the local Chianti Classico.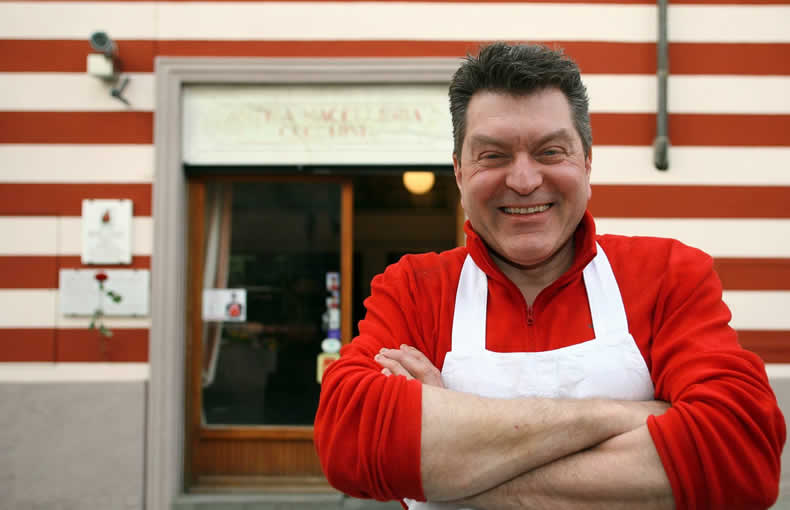 Wind forward to late June 2017 and we are back in Tuscany with our extended family that includes the formidable Hog Stock and 2 Smoking Barrels. We're staying in the lovely Villa Renaccio (actually two villas) near Certaldo, about 10km from San Gimignano. The Villas are sat atop a hillside with wonderful views across vineyards and olive groves. We wanted to try to recreate something of the great meal that we had enjoyed at Dario's and wanted to use local ingredients wherever possible.
The family that owns Villa Renaccio is the Niccolini's who also own the Il Lebbio vineyards. One evening we went wine tasting at Il Lebbio and I got talking to one of the Niccolini brothers, Pietro, who was our host for the evening. Pietro told us that for the very best steak in the region we need to ask for Piedmontese Beef known for being exceptionally lean and tender and in particular the bone-in Ribeye or Cote du Boeuf. We found this cut of beef at the local butcher in Certaldo who duly cut them to order; 4 fingers thick and approx 1kg for each steak.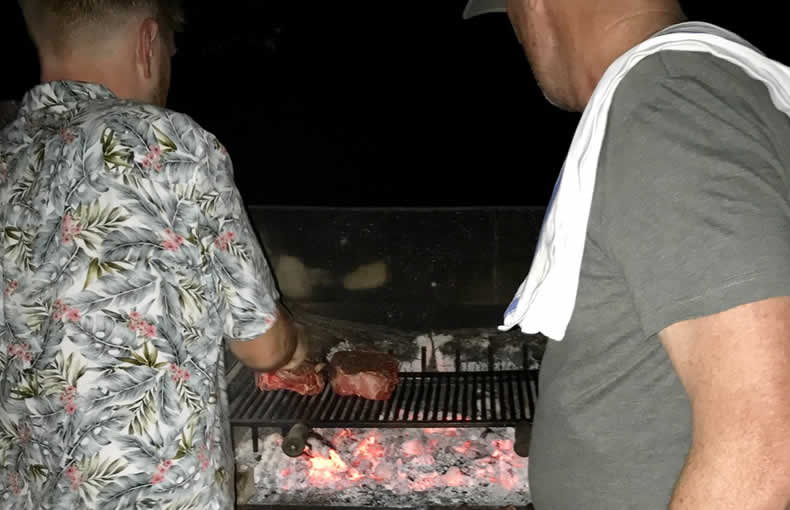 Reveling in having such a great chance to fit in some Big Meat practice, Kev and Joe (aka Hog Stock and 2 Smoking Barrels), lit the BBQ with wood sourced right there by the villa, a combination of old Sangiovese grapevines and olive wood. Whilst the BBQ got up to temp they cooked some great local sausages, very meaty, low in fat and well-seasoned with local herbs. The steaks were rubbed with Il Lebbio's own olive oil and seasoned with sea salt and cracked black pepper. Once the embers were good and hot the steaks were flame grilled 9 minutes per side plus a further 9 minutes bone side down. They were then wrapped in foil and rested for 15 minutes before carving.
The result was a wonderfully rare and thick steak, served up with local vegetables flashed over the hot BBQ embers. To accompany the steak, we chose the very best wine from the Il Lebbio range, the Kerass 2014, a classic Sangiovese, which complimented the meat perfectly. It just doesn't get better………except of course when you do the same with our own 28-day aged perfectly hung and marbled British version!
Share