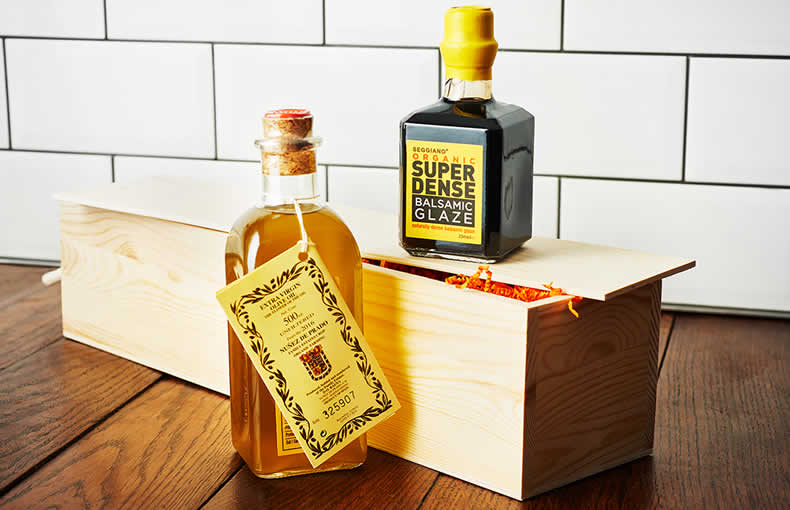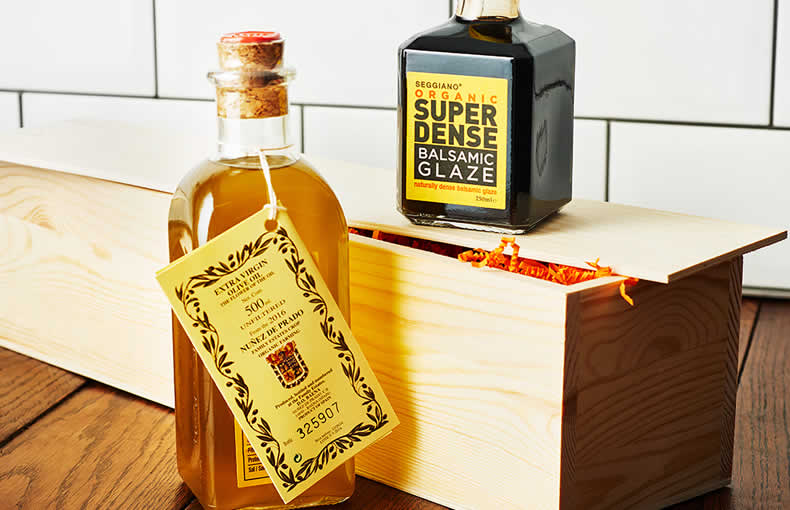 Núñez de Prado Organic Extra Virgin Olive Oil - 500ml - From Spain to your table, comes this celebrated organic olive oil, esteemed by connoisseurs to be one of the world's finest. In the sun-kissed hills of Baena, Spain, located below the mountains of the Sierra Madre, the Núñez de Prado family has been producing olive oil for seven generations. This region of Andalusia is renowned for its sunny climate, excellent soil, incomparable olive oil groves, and strict quality control.

Seggiano Riserva Balsamic Glaze - 250ml - This is the finest chef's balsamic glaze and perfect for enhancing the flavour and presentation of both sweet and savoury dishes.

All of our hampers are presented in stylish straw-filled pine boxes.
Share