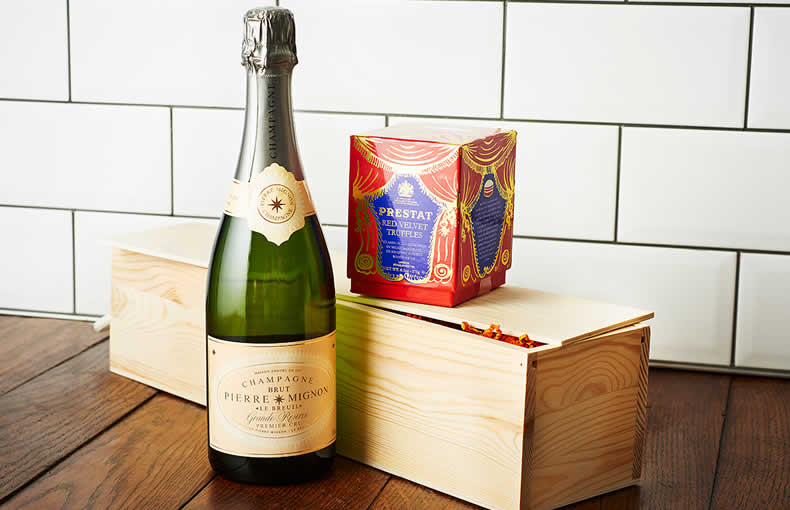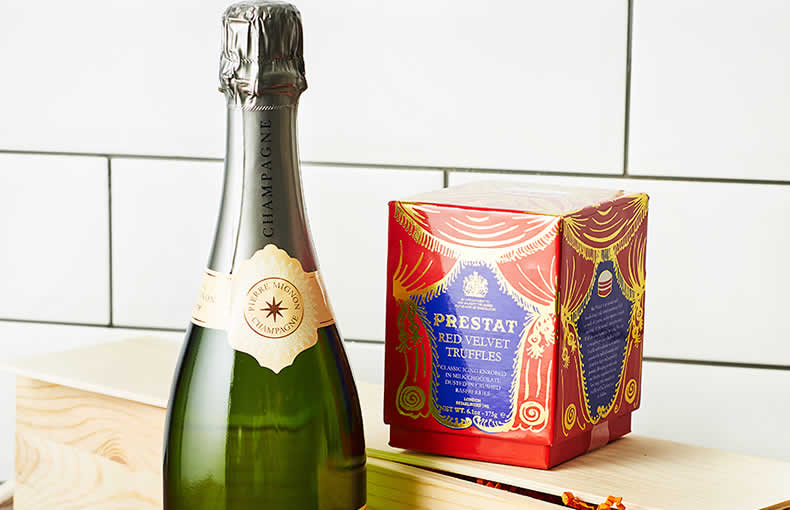 A classic combination that never fails to delight!

Joseph Perrier Cuvée Royale Brut is the only one making champagne in Châlons-en-Champagne today.
We've matched this with Pink Marc de Champagne Truffles from Prestat- 175g - The "Pink Champagne Truffle" is made with Marc de Champagne, a fine spirit made from the champagne process. There is little more celebratory than our Pink Marc de Champagne Truffle, that has at its heart a rich whipped cream dark chocolate ganache piped a pink chocolate truffle shell dusted with finest icing sugar.

All of our hampers are presented in stylish straw-filled pine boxes.
Share