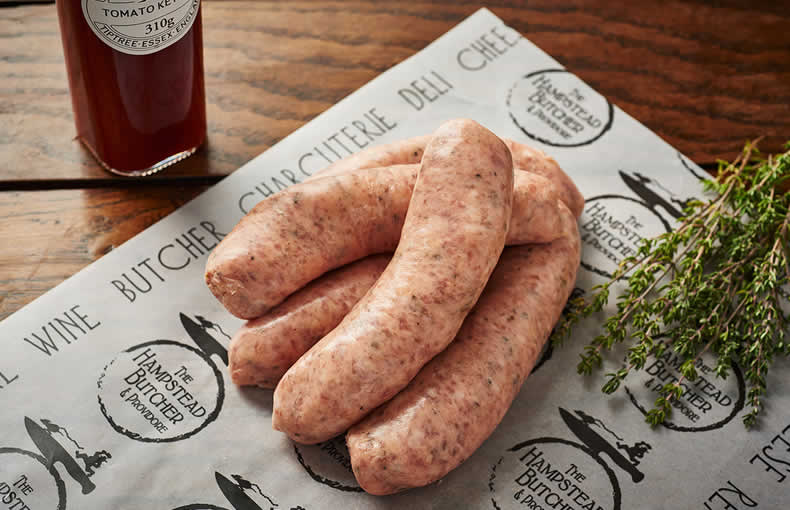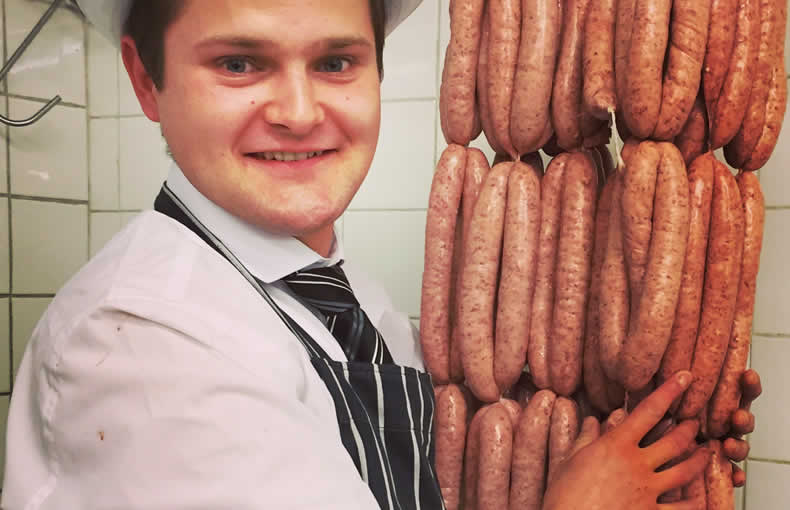 Using free-range English Pork, our students will spend 1 ½ hours under the guidance of our expert sausage maker, learning this most traditional of Butchery skills including preparation of the pork and your sausage mix and then stuffing & linking your sausages. You'll be able to choose your own sausage recipe from the ingredients that we use daily in the shop and then take home approximately 6kg of your own sausages, for freezing, chiiling or cooking!
The price is £95 per person and we limit this class to 2 guests at any time. The duration is approximately 1 ½ hours from 7pm. We will provide you with the necessary over garments, please wear sensible footwear.
Upcoming Sausage Making Classes
There are no upcoming sausage making classes available to book online.
To be the first to hear about new dates, join our mailing list by completing the form below.
Please pass on our thanks to your butcher for all the help and enjoyment he gave us during our recent sausage making course. We will be recommending the course and the sausages are delicious.

Bromley resident, January 2020
Hi Rian and Jason, it's Liam and Jess here who did the sausage making course on 24 January 2019. We just wanted to say what a great time we had. Rian was flawless and very knowledgable, particularly as it was his first time doing the course on his own. Thanks so much!

Hampstead resident, January 2019