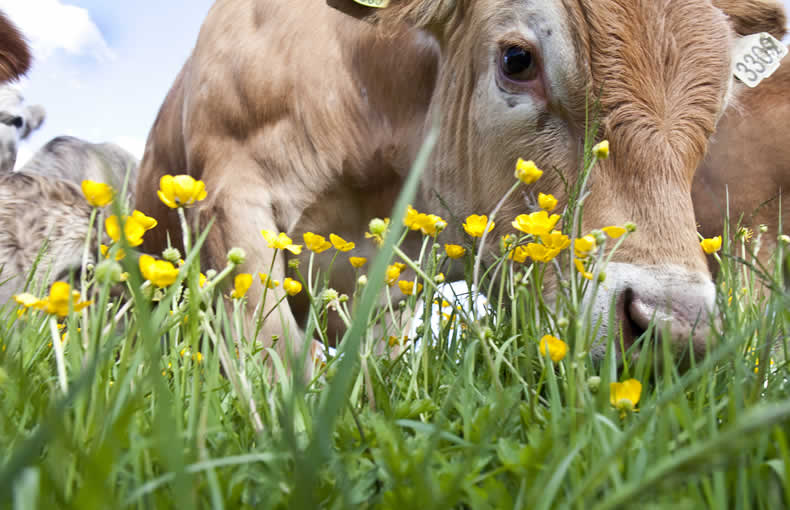 It's all too easy to forget about the muddy fields and barns full of straw and hay that represent life on the farms from which we source our prime British meat. The slow, natural way in which animals are grown, the freedom of true free-range animals and the healthy, nutritious diets of animals left to forage are the very reasons why the meat we sell on to customers in our shops is so succulent, flavourful and delicious.
Discover a little more about the farms from where we at source our meat.
Sutton Hoo Chicken
Reared free-range out in the delightful Suffolk countryside using traditional farming methods Sutton Hoo Chickens are slowly grown to full maturity for succulent flavour and the perfect texture just like chicken used to be. They're a passionate farm that loves to show their day to day life and share recipes on social media.
https://www.suttonhoochicken.co.uk/
Packington Free-range
Another fabulous free-range chicken farm (and pork too) where they believe what is good for the animals is good for us too. Succulent, richly flavoured meat often lost in today's intensive farming methods. Packington opened up the farm gates in June as part of Open Farm Day in the UK, inviting people in to look around and see a working farm first hand. Follow them on social media to enjoy the same insight.
https://www.packingtonfreerange.co.uk/
Blythburgh Freerange Pork
Life is good for the pigs at Blythburgh. This farm out in coastal Suffolk is passionate and dedicated to the quality of the pigs lives coming first. Living in large paddocks where they choose to wander and explore as they please, indoors or out, they grow at naturally slower rates than in intensive farming for meat full of flavour and with a succulent texture. See the pigs in mud (and lovely sunshine!) on social media.
http://www.freerangepork.co.uk/
The Rare Breeds Meat Company
A family business that has been going for four generations, this is a company that knows its farming. They started out with turkeys and geese and then moved into pork and then into rare breeds such as Salt Marsh Lamb and traditional breeds of cattle. All of the livestock are from local family farms ensuring complete traceability and high welfare standards.
http://www.therarebreedmeatcompany.co.uk/
Share