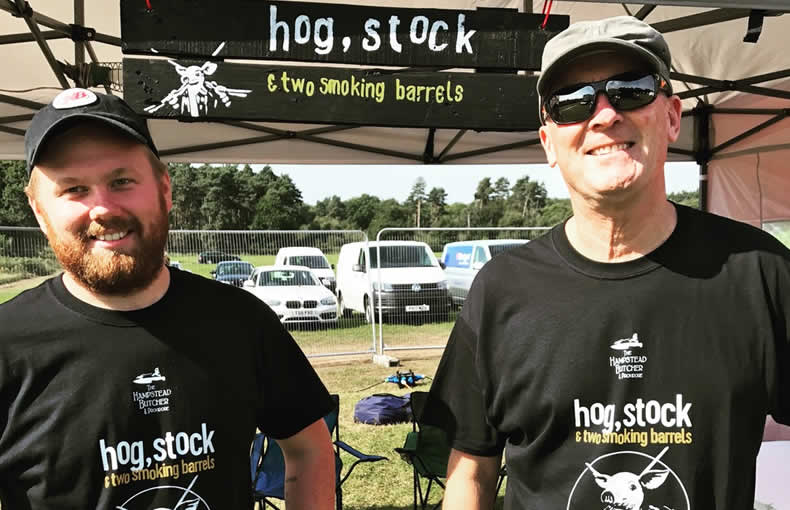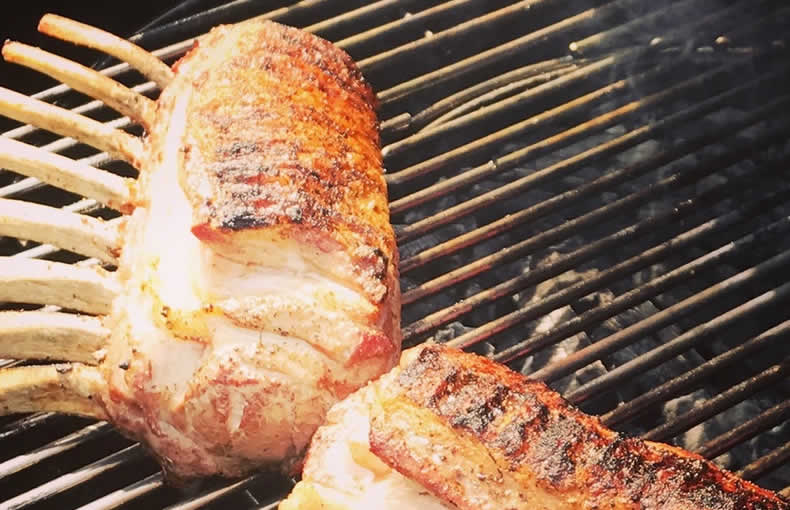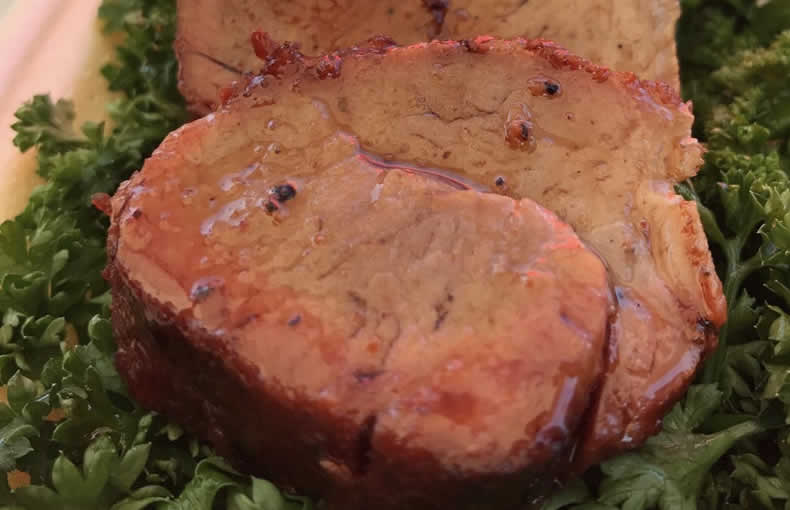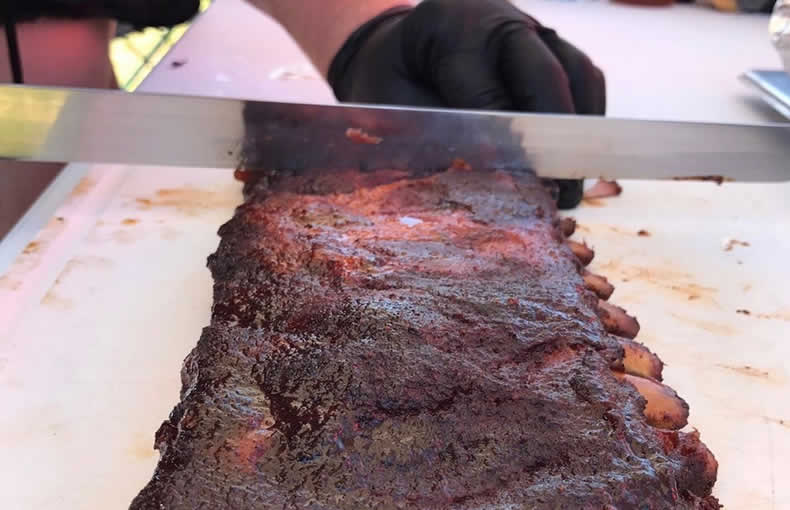 Our boys did great at last weekend's Big Meat BBQ festival in Farnham, competing across 2 days, al fresco, in glorious weather. Saturday's warm up was a chef's special of our sweetest Suffolk spring lamb cutlets. Difficult to improve on the natural flavour but a drizzle of Joe's own chimichurri (made with garlic, chilli, oil, mint, parsley and lemon juice) meant the bones could be sucked on even longer. This mini test left the rest of the day for preparation of the main event dishes for the following day and spare time for a little liquid refreshment, which is in the purest traditions of the BBQ fraternity……
Sunday's tasks centred on the production of pork ribs prepared with the team's own secret recipe honey glaze, the dark and deep flavour that comes from brisket done right - using Australian grain-fed beef - and slow cooked pork butt (a particular cut not far away in butchery terms from the shoulder). This is a classic slow cooking cut producing the perfect result for pulling, coating in a home made BBQ dressing, and enjoying in a brioche bap with nothing else added. The boys inject the pork with apple juice and their own special recipe sauce the day before cooking and then rub the meat with another secret mix (too many secrets for my liking!) of spices and herbs, brown sugar and butter.
The results over the whole weekend went down a storm with the judges (prizes were won - but by Sunday evening that seemed to matter a little less) and even more so with the public, who sampled from all of the competitors' menus at this most pleasant of BBQ/meat/boys-with-toys 'fest'.
Share