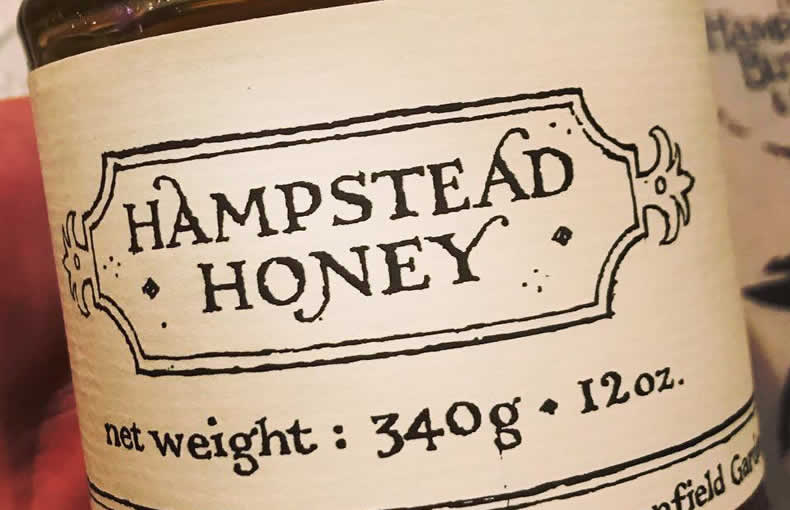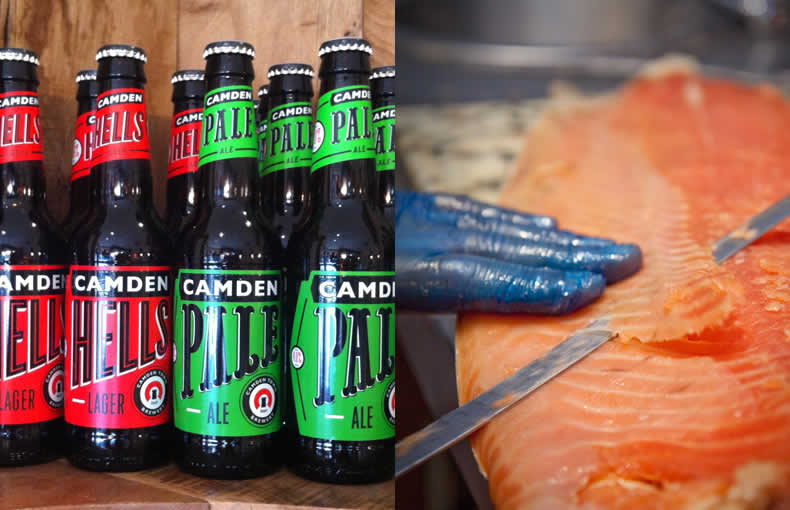 There are so many good reasons to source local produce that when we find a special supplier close to home we just can't resist them. With space (especially outdoor space) at a premium, London is not necessarily the first place you think of when it comes to artisan produce. So you might be surprised (or maybe not so if you're a regular customer) by the number of suppliers we stock from our very own local urban community.
Right in our very own neighbourhood is the delicious Hampstead Honey. Harvested from local hives, left to settle and then de-cantered straight into jars, there is no fresher and more local way to reap all the health benefits as well as the flavour of delicious honey.
Just a mile or so further on is the Camden Town Brewery. The team here are passionate about their beer. They produce a range that is full flavoured and well balanced using natural ingredients, including a Pilsner malt hand selected from Germany by themselves. It's then brewed in the Little Brewery under the railway arches in Camden Town where it all began, or in their newer larger brewery, not too far away in Enfield.
Still only just 7 miles from our Hampstead High Street shop is the globally renowned Forman & Sons, where we source the top-grade Smoked Cured Scottish Salmon that you see in our deli cabinet. In just a couple of days the fish is caught, cured, smoked and delivered to the shop for you to buy. This is a truly special salmon with a simple recipe and wonderful flavours.
Even our free-range top-grade meat is produced not so very far away. Our Lamb and a selection of our Pork travels just 50 short miles from the farm and supplier to our fridges where its prepared and hung by the butcher within a few days of grazing in the pastures.
So, whilst we love our finds from afar (the Charcuterie and Cheese counter just wouldn't be the same without its European influence) we really do love to celebrate London and all the fine food and drinks it produces.
Share