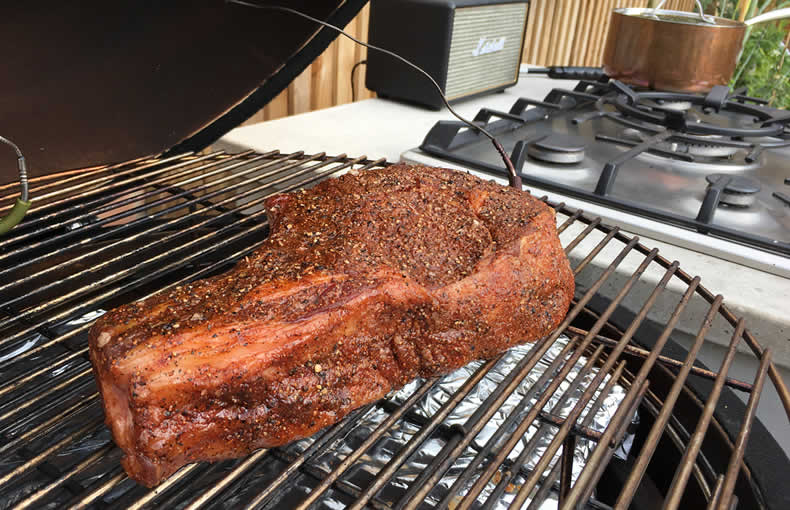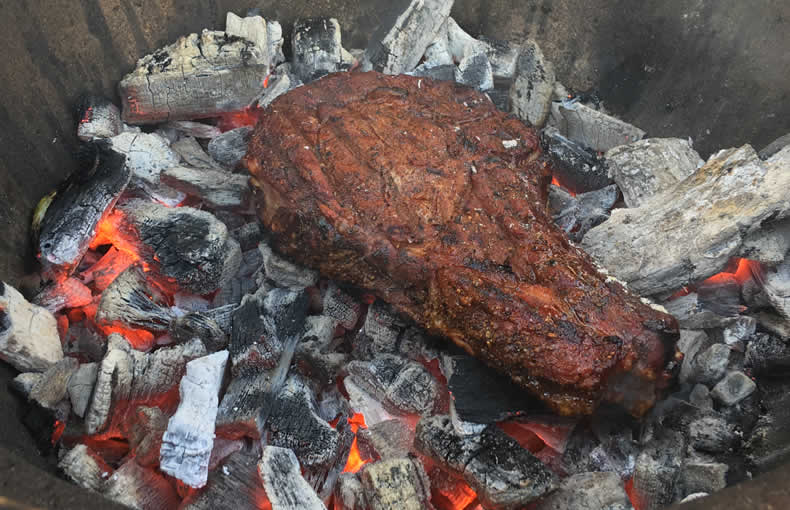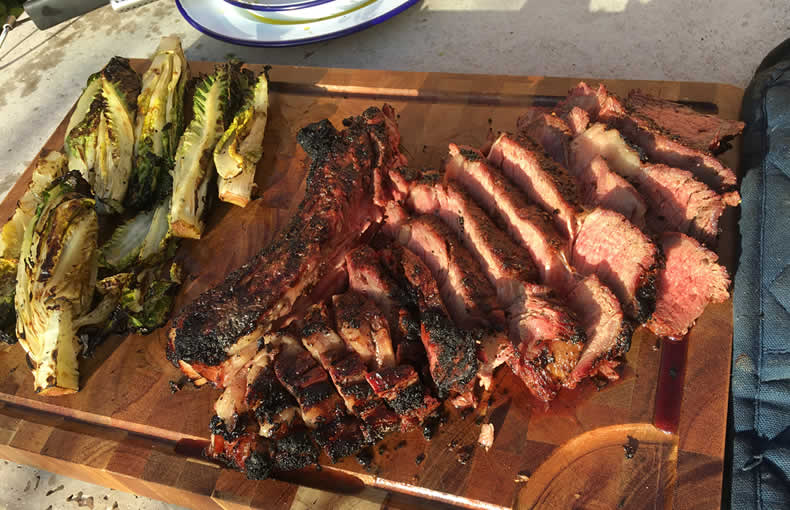 When you have a beautiful steak like a Côte De Boeuf you want to do it justice and Reverse Seared Dirty Cote de Boeuf is the perfect technique to give you great results every time. Hog, Stock and 2 Smoking Barrels, the team we're sponsoring at this year's The Big Meat BBQ festival, guide you through it step-by-step below.
1) Remove steak from fridge about 30 minutes before cooking to allow it to get to room temperature. Season steak and to create a good crust you'll need a lot of good quality sea salt and cracked black pepper. Feel free to add your favourite BBQ rub.
2) Set up the BBQ for indirect cooking at 275 degrees Fahrenheit and place steak on the BBQ with a temperature probe in the centre of the beef then cook to desired rareness. We went for rare this time and with a 1.5kg Côte De Boeuf this cook took roughly 1 hour.
Internal temperature guide
Rare 120F
Medium rare 125F
Medium 130F
Well done 155F
3) Remove from the BBQ and allow to rest whilst opening all vents and the lid on the BBQ to allow as much oxygen to the coals as possible to get them red hot. You'll find that whilst resting, the internal temperature of the steak will increase roughly another 5 degrees but this is allowed for.

4) Put steak directly onto the coals and keep turning and moving until you've got a good crust, this will only take a minute and as long as you've got good hot coals you'll find they won't stick. For this method only use completely natural lump wood charcoal, nothing with any added fuels.
Great sides with this dish are veggies grilled on the BBQ with a brush of olive oil and seasoning; asparagus, courgette, baby gem lettuce, cherry or plum tomatoes on the vine accompanied with some new potatoes and a cold beer, you can't go wrong with a beer from Camden Town Brewery, or a good glass of Malbec.
Share