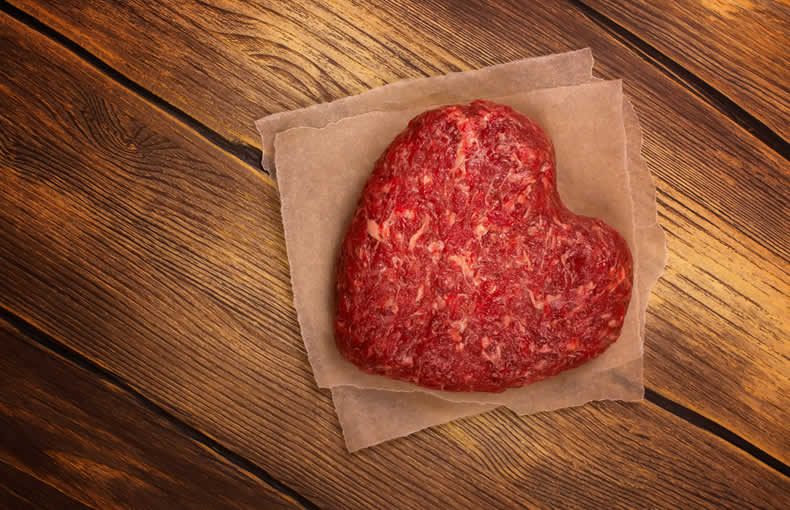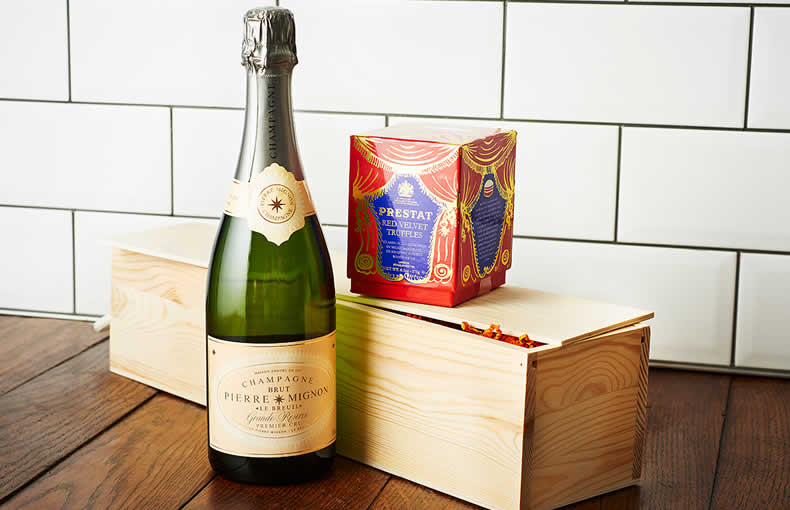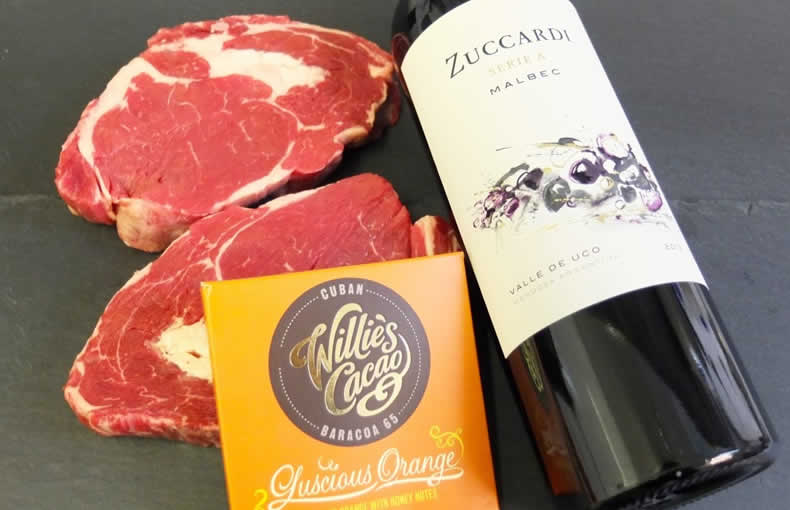 A romantic meal at home
We offer a range of delightful meal ideas, all prepared by our butchers in portions for 2 and ready to pop into the oven.
Heart-Shaped Sirloin Steak
A supremely flavoursome 21-day aged cut, ideal for frying, grilling or quick roasting. Serve with purple sprouting broccoli, roasted butternut squash, roasted red onion, and thick-cut chips. 400g serves 2 handsomely at £14.
Beef Wellington for two
This is a classic yet very simple dish using the tenderest of beef fillet wrapped in puff pastry with forestiere pate (pork and chicken liver with wild mushrooms). Our portion for two costs £20.
Prime Blythburgh Pork Fillet
Marinaded in Pesto and wrapped in Prosciutto di Parma - £12 for a 600g piece for 2.
Prime Aged Cote de Boeuf for two
Serve with fresh vegetables or a green salad and thick cut chips (available in our shops) - £26.95 for 1kg, ideal for 2 (this comes on the bone for extra flavour).
Rack of fresh herb-crusted English Free Range Lamb for two
Serve with roast potatoes (available in our shops, oven ready) and fresh winter vegetables - £15 for a 550g rack.
Gifts for him and for her
Rib Eye Steak, Malbec and Chocolate Gift Box
A straw-packed wooden box with a classic combination of prime Rib Eye steaks, Argentinean Malbec and bitter sweet Cuban chocolate - £41.50
A classic combination that never fails to delight! - £49.50
30g of the finest hand-selected caviar and a bottle of stunning Pierre Mignon Grand Reserve NV Champagne, a French classic. We package the caviar and Champagne into a stylish straw-filled pine box - £125
We have more delightful gift hamper ideas here.
To send a gift or for your own choice of premium caviar, London-smoked salmon, Champagne, chocolates and our other fine food please order online here, speak with one of our staff on 020 7794 9210 or complete an online enquiry form.
All of our fine foods and wines are delivered FREE within 1km of any of our shops (minimum £40 order). We need 72 hours notice for deliveries further afield.