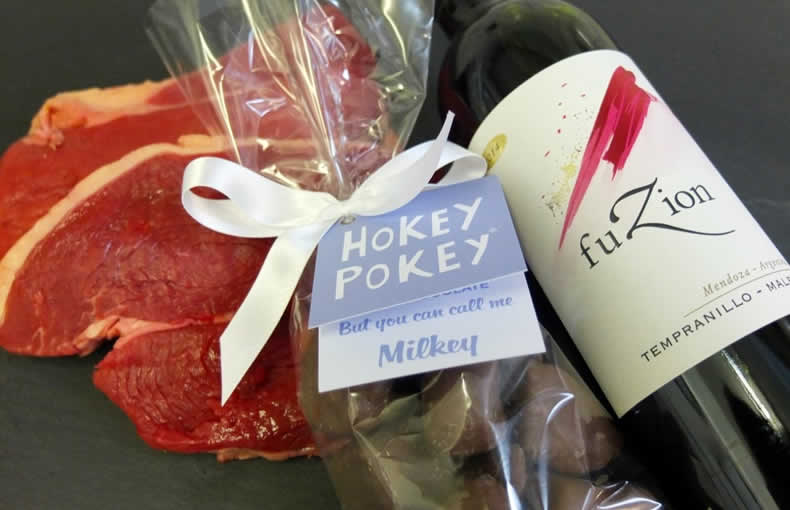 This gift box includes;
2 x 250g succulent rump steaks. All of our beef is free range and British. Each week we source top grade free range British Beef for our customers from suppliers at London's Smithfield Market and directly from farms in the English countryside of Sussex, Kent and Oxfordshire. We use breeds such as Limousin, Lincoln Red, Simmental, Angus & some cross breeds all heralded for their great qualities, hardiness and yields. The steaks are prepared and vacuum packed in our shop.
A bottle of Fuzion Tempranillo Malbec. We have selected this wine as there is no better match for these steaks than a great Argentinean Malbec. A fruity and full bodied red with a deep colour, youthful fruit character and a touch of oak.
A packet of outstanding milk chocolate-covered honeycomb. The combination of delicious melt in the mouth honeycomb, and the finest French chocolate, makes this a hard to resist luxury chocolate treat.
Share