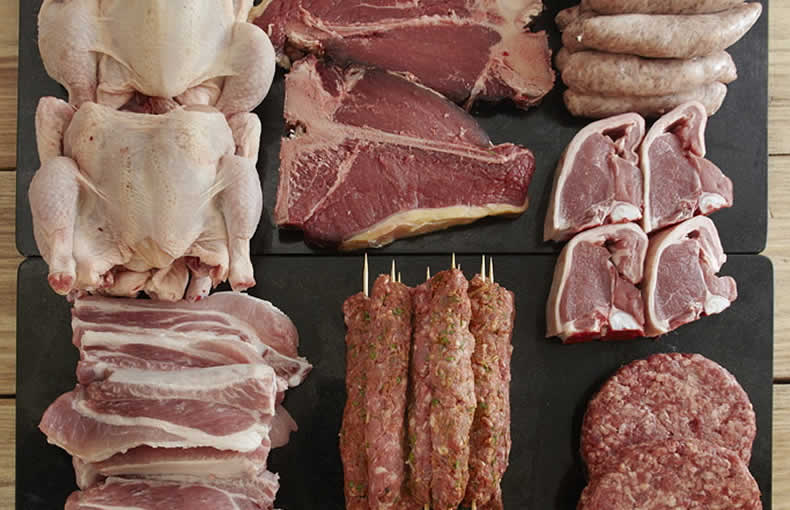 2 X 16oz T-Bone Steaks
4 X Spatchcocked Poussin Chickens
8 X 90g Lamb Kofte Kebabs
8 X Pork Belly Spare Ribs
4 X 170g Steak Burgers
12 X Hampstead Butcher Cumberland Pork Sausages

Our meat boxes are full of delicious British traditional breed free-range, fresh and ethically reared Pork, Lamb and Beef, delivered direct from our shop to your home. All of our Sausages, Burgers, Kebabs and Marinades are made fresh at The Hampstead Butcher & Providore.
All meat is individually vacuum packed and suitable for freezing so that you buy the best quality fresh British free-range meat in bulk and delivered to your door. All meat boxes are packed with an insulated liner. We use a computerised traceability system to ensure the provenance of all of our meat. From birth to your kitchen our meat is recorded and each carcase is individually certified.

All Meat Boxes can be delivered to you anywhere in the UK.
Share