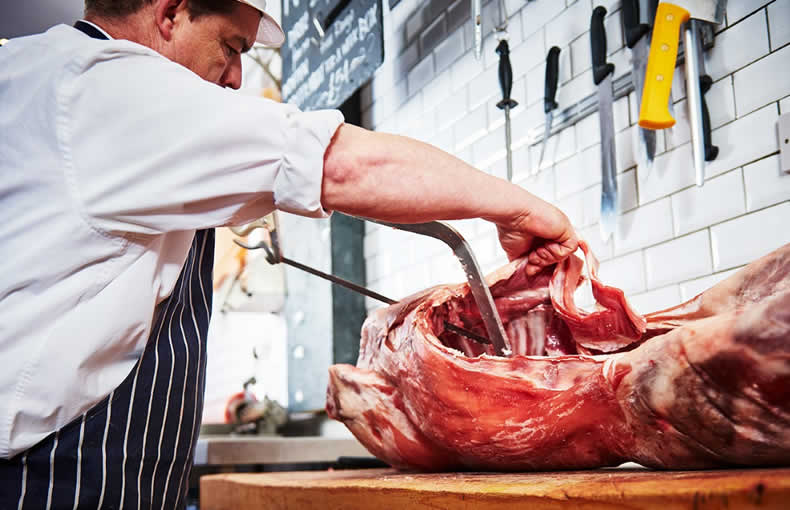 La Gaffe and The Hampstead Butcher & Providore presents A Butchery Demonstration & Italian Menu
Thursday 29th November, 7pm
Join us at the fabulous La Gaffe restaurant on Heath Street, Hampstead on Thursday 29th November for an evening for lovers of good meat, wine and Italian food!
Our Head Butcher, Jason, will be demonstrating the break-down of a whole lamb carcass, following which guests will enjoy a Set Menu featuring the classic Italian dish of Costolette D'agnello, a beautiful trimmed free-range Rack of Lamb marinated in Dijon Mustard, Rosemary, Garlic and a White Wine Sauce with a touch of Chilli and served with seasonal vegetables.
The full Set Menu (£25.00 per person) freshly prepared on the evening by the wonderful chefs at La Gaffe will also include a Soup of the Day, Insalate Tricolore and the house speciality dessert, Tiramisu.
Spaces are limited so to make your reservation
please call La Gaffe on 020 7435 8965 or book online here.
Share